Creating a Manifest:
In order to exchange ideas and to develop a manifest 'For a borderless future', our partners in their homelands will carry out a series of workshops / Round-tables.
The aim of these gatherings is to discuss between artists and art institutions, as well as other experts (artists, cultural managers, curators, activists for human rights, etc.), dialoguing on questions of common identity, trauma in post-war societies and the effects of involuntary migratory movements.
Young persons and persons with different backgrounds are encouraged also to participate In these round-tables (dialogues) under the motto 'How can we make a better Europe for all?'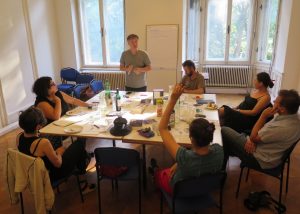 The first meeting took place in July 2017 around values and "cultural circles". The next meeting is planned for October 2017.
Bosnia and Herzegobina: Sarajevo. 
Planned for Fall 2017.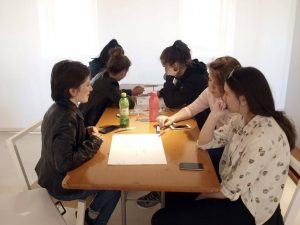 gatherings with high-school students
Planned for Fall 2017.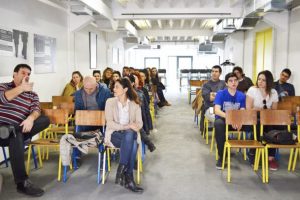 gatherings with two focus groups
Planned for Fall 2017.
Planned for Fall 2017.
Save
Save
Save
Save
Save
Save
Save
Save
Save
Save
Save
Save